Get Creative With a Professional AV Installation From Embryo Design Group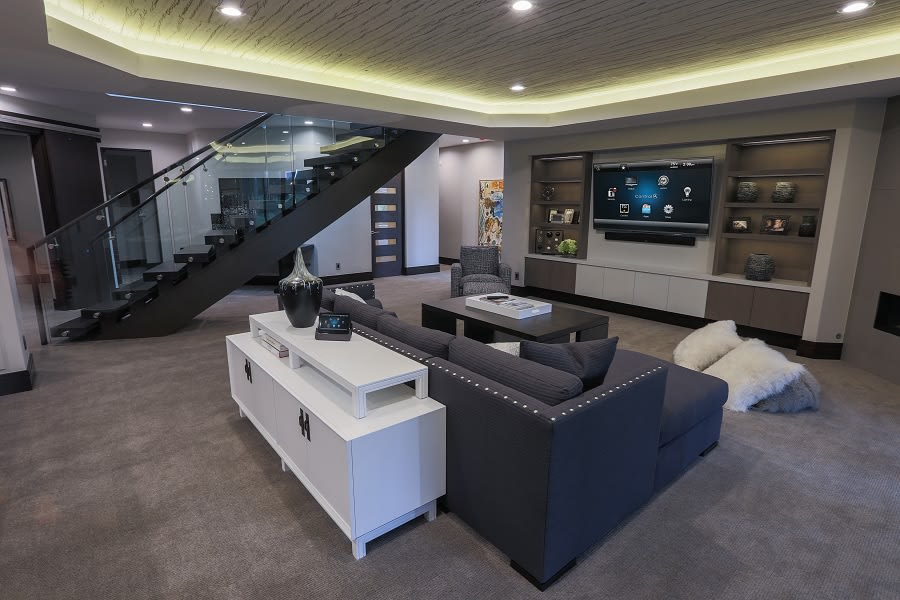 Close your eyes and envision the perfect lazy Sunday in your Jacksonville, Florida home. It could be listening to your favorite albums while enjoying an ice-cold beer on the patio, or watching a Netflix marathon under the covers in your bedroom. Whatever your ideal form of entertainment is, we can make it happen with a professional
home audio-video system
. Backed by a Control4 solution and the best equipment in the AV industry, we create unique entertainment zones throughout your home.
A Stylish Media Room
No home is complete without a media room where the family can come together to watch TV shows, movies, or sports. Embryo Design Group helps you create a stylistic design that doesn't overwhelm your décor. Get high-quality surround sound from in-wall and in-ceiling speakers and have a 4K Ultra HD TV that disappears into custom cabinetry or behind a piece of artwork. All source components can be hidden away in an AV closet and accessed from a stylish touchpad on your coffee table.
A Dedicated Listening Room
Immerse yourself in your favorite albums with a dedicated listening room with optimized acoustics and a high-end two-channel audio system. From your Control4 user interface, you can access all your favorite music whether it's on a media library or coming directly from your turntable. From the same touchpad, you can adjust the lights and climate to create the perfect environment. Depending on the type of music you prefer, we help you pick out the best speakers for the room.
A Custom Home Theater
A custom theater is a complete movie-watching experience. Install Dolby-Atmos-enabled speakers for truly immersive surround sound and invest in a projector-and-screen combination for a truly authentic feel. We connect the theater to all your source components, so it's easy for you to access the movie or TV show you want. Using your Control4 system, you can prepare the room in a matter of seconds. Press "Movie Night" and the lights dim, shades close, and your screen turns on to your media library.
A Private Bedroom Escape
With your home AV system eliminating the need for source components in each room, it's easier to bring high-quality entertainment to your bedroom. Everything's accessible at the touch of a button from a smartphone, tablet, or touchpad, so you don't have to get out of the sheets to make any adjustments. Hit one button and your television descend from the ceiling and sound emanate from in-wall and in-ceiling speakers. From your touchpad, you can also turn off the lights and lock all doors when you go to sleep.
Add some versatility to your home entertainment with a professional installation. Whatever entertainment space you envision, we can make it happen.
Contact Us
.